Mike O'Shays offers seafood, Irish fare, choice cut steaks, the best burgers in town, and award-winning desserts. We cook our prime rib and corned beef in a special oven to seal in the juices and natural flavor. Additionally, we make all of our sauces and soups fresh, in-house. Our menu is very unique and we are proud of it. Gluten Free Plates are available featuring steaks, chicken, fresh seafood and burgers.
---
Download our Menus (PDF)
---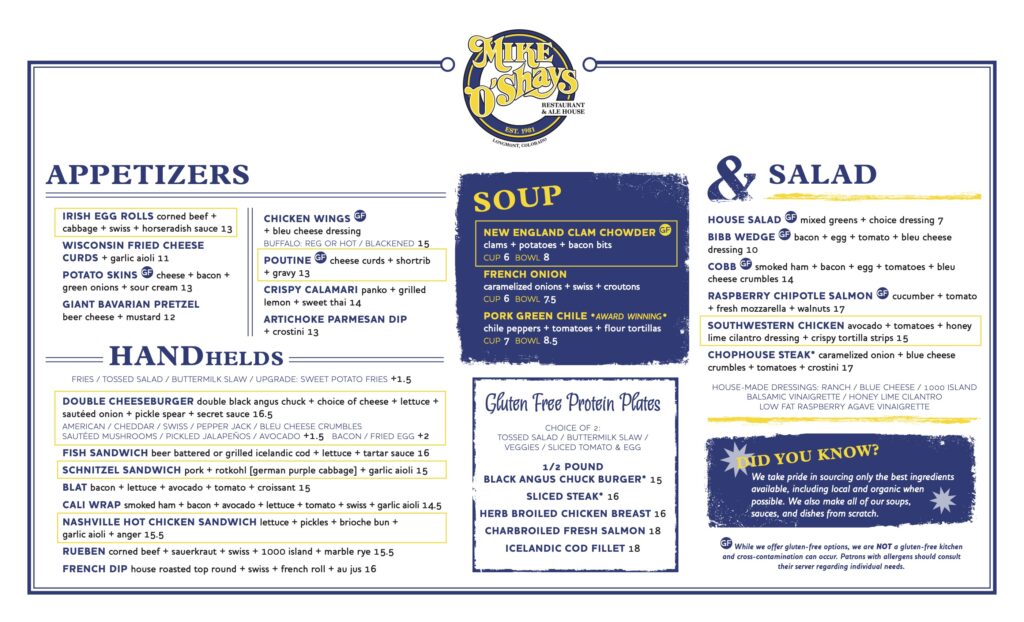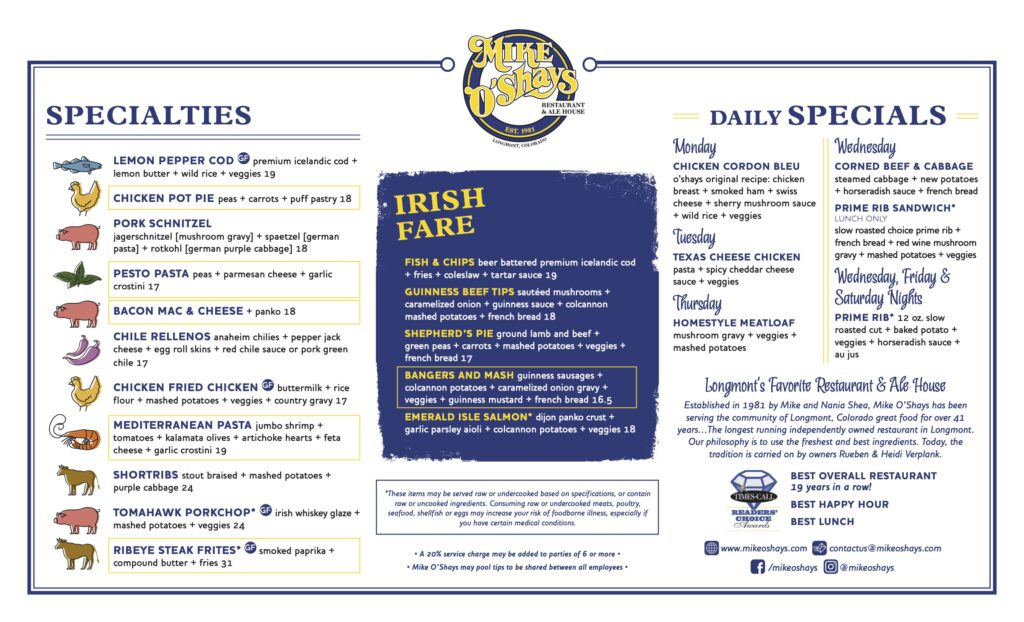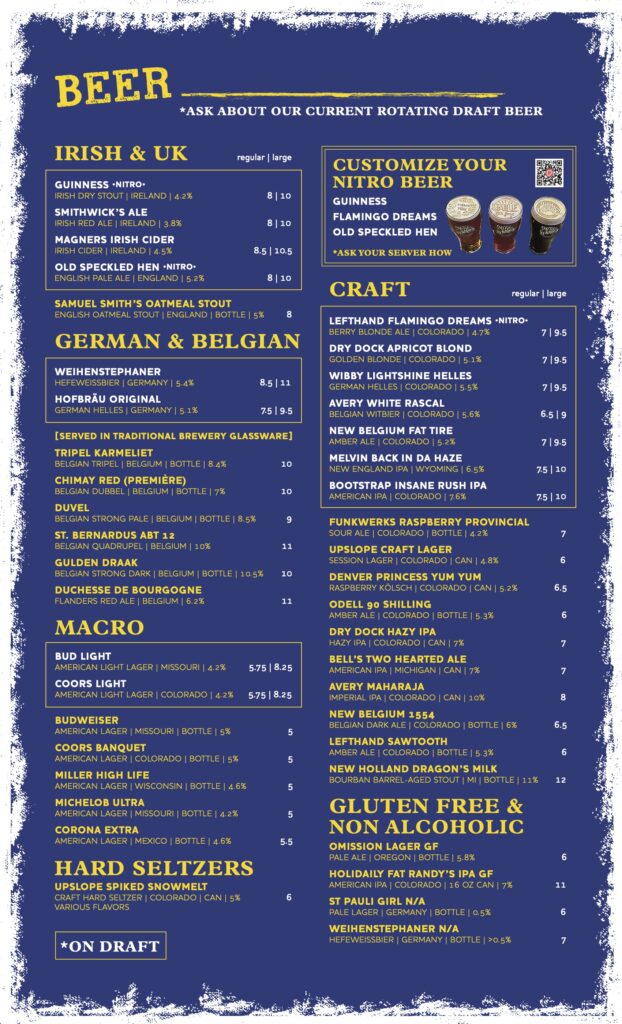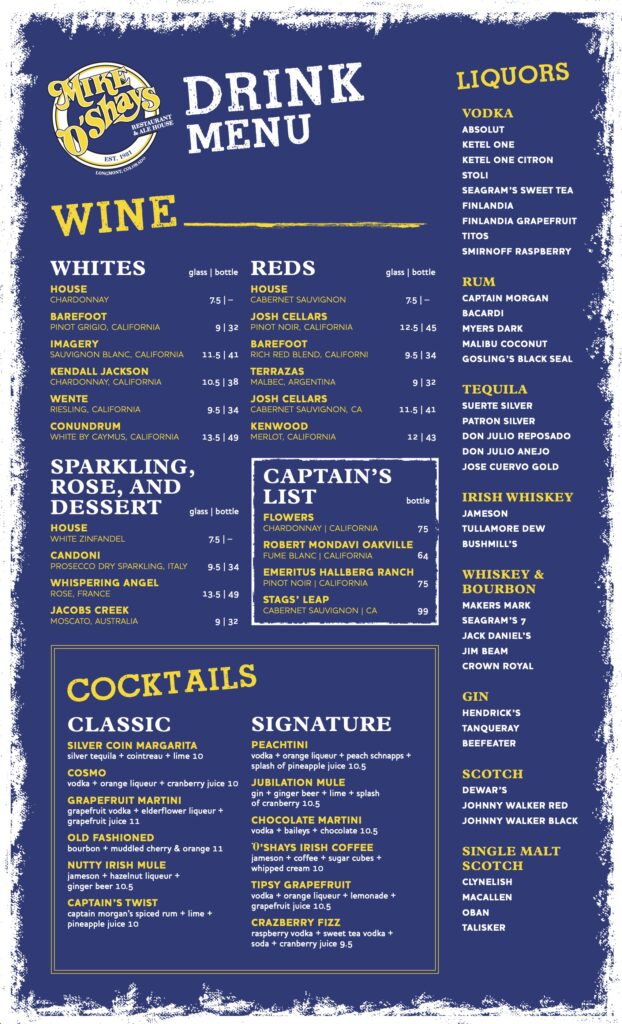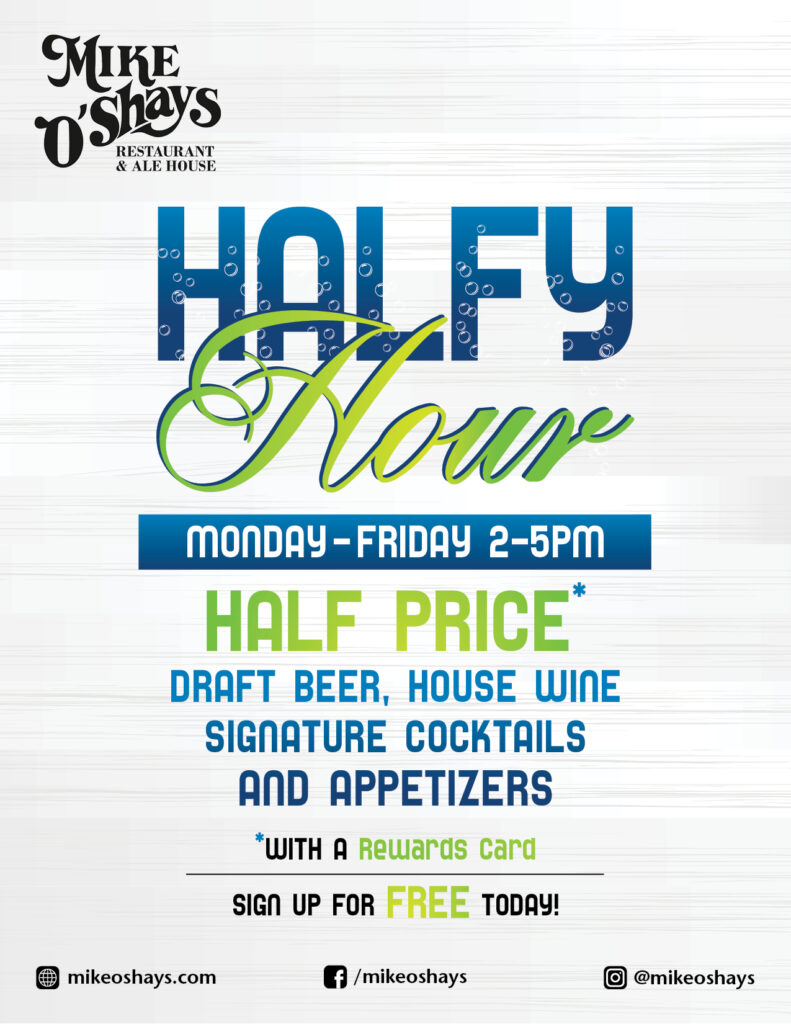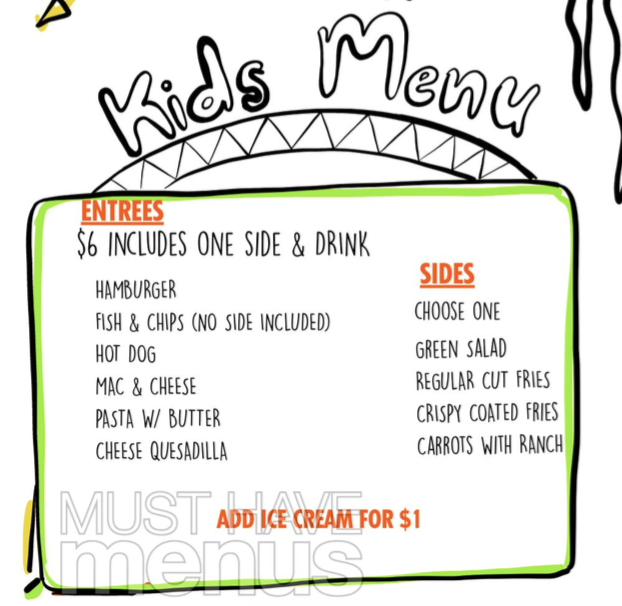 We aren't a theme restaurant or a chain. We care about the foods we make, the drinks we create and the people we serve. We hope you can visit us soon.